Trends in Photography and Graphic Design in the 1990's
Saturday, 21 November 2020
With this publication, I would like to show the relation between professional photography and graphic design.
It enables to show an international perspective with interesting contributions from people with great skill and influence. Not only renowned photographers are contributing such as Ryszard Horowitz, Sam Haskins, Gérardo Suter and Milton Montenegro but also young talents like Melissa Hribar, Linder VanderZande and Sabine Korth.
I'm working as a professional photographer for many years. In 1989 I founded
CIRCLE-24
, an international foundation of professional image-makers who keep each other informed about trends and developments in photography. It has grown into a group of friends with a lot of contacts in various disciplines, which gives me an enormous advantage in compiling the material for this project.
I organized quite a number of
photography exhibitions
in the Netherlands and abroad. Many new trends stem from art photography. The relation between art photography, exhibition design and graphic design is obvious.
In photography and in graphic design a lot has changed especially in the 1990's. Professional photography and graphic design were from then made by using computers and this proved an enormous turn around and challenge. Developments were that fast that I wanted to restrict the contributions for this project to approximately this particulair decade. To give a complete view is impossible but I have tried to make a coherent story and a positive showcase of the rich scale of new possibilities in photography and graphic design.
By including more information about the participants I hope to encourage further insight. To make techniques more accessible there is a list of experts and books on the last page.
Contents
First, what were the most important trends in concept and visualisation and how different were these in different part of the world? How were they applied in a graphic design or exhibition?
Secondly it will become clear that also the definition of both professions, photographer and graphic designer, has changed tremendously in a short period of time. A photographer is no longer a photographer in the traditional meaning of the word and also the graphic design profession has changed and extended enormously. You will be aware of the vast possibilities of new computer software and printing techniques and of the tensions this has caused between designers, digital photographers and printers, often leaving clients with the question: "Who is doing what and who is right?" About the how and why of these theoretical and technical questions a lot has been published. For many indistinctnesses nowadays solutions exist, developed by experts of the concerning specialities; solutions which have become a part of the trends and ways of working. And lastly: what will the future bring and what wishes remain?
New applications and new definitions
The techniques have changed, what brought new possibilities. At the same time the discussion has risen to give a new meaning to the profession. Festivals like Montage93 (LINK) of the Rochester Institute of Technology of 1993 and the
'Design beyond Design' symposium
at the Jan van Eijk Academie in Maastricht have made these changes visible. The photography festival has shown especially the rich scale of possibilities to produce an image; the Jan van Eijk Design Symposium concentrated on redefining visual communication.
At about the same time CIRCLE-24 organized s symposium in Glasgow to show and discuss what the situation was now and what to expect of the future. Studio Photography
For more than 7 years I was employed by the Design Department of Philips. After that period, when I had started my own studio, I still did a lot of work for Philips Design. Thanks to the good relationships that were maintained with Philips, I was notified in time that photography would form a much smaller part in the design process in the future. Also marketing departments would use less and less photography.
Computer aided design developed to such an advanced level that photography of products became less necessary. Being a studio photographer, I had worked a lot for kitchen and bathroom manufacturers. Complete sets were built and a lot of models had to be hired. That type of market also has changed tremendously. During the last decade studio photography has become more illustrative than before.
Martin Evening (LINK) predicted in 1996 that in the near future 35% less professional photographers would be needed. I'm afraid that he was right. The fact that every year thousands of young people are graduating from academies is not helping either. And it makes one wonder how they are planning to earn their money.
Computers
Nobody has foreseen the extent in which digital techniques could change the goal as well as the function of photography. Computer software like Photoshop (LINK), Eclipse and Imaginator have obscured the borders between the different disciplines and a new phenomenon 'digital image manipulation' has emerged. Every person who is a little handy with the computer can obtain fantastic results easily. Experimenting is the key to success. The program is not just there for the benefit of photographers; it has, on the contrary, also been the cause of shifts in profession. Another advantage of the computer: internet gave me the possibility to ask the same questions to all contributors of the book, whether they are experienced professionals or young designers.
Illustrative photography
By photographing the image in parts and by illustrating these parts with the computer an optimal use is made of the potential. It has become possible to achieve a whole new style with a specific image language. The end results, which started as photographs in the very beginning, make clear that most of their creators were originally photographers; they know the possibilities and boundaries of techniques.
Sometimes it seems as if photographers make photographs first of all to impress other photographers; bragging about smarter solutions and showing off possibilities and ways of expression which were still enclosed in chemical processes, are examples of that.
Also, photographers really want to make a statement that photography is an art form, which defeats the object of communication.
Intrinsic to the photographic process is that it reproduces something what has been, no matter how manipulated or altered. The use of computers makes it very well possible to mix photography with other illustrative techniques (art, painting, printing techniques) or different media (film, sound). Because the possibilities of making photographs have enlarged so much, the word photographer no longer covers the whole spectrum. In Germany the term photo-designer (Urs Schwerzmann LINK) is known for a long time and to me it seems a better name.
All these changes have given photography a different identity. Merely making a reproduction of reality (straight photography) is no longer its sole purpose. What matters more is what photographs represent. Which role will photographers be able to play in the future?
Many photographers were still very uncertain about all this digital stuff. Theywere not willing or quite able to understand what had changed. They could not accept that their profession, build up with so much care, had changed so radically. The demand for photography, the making of photos, had changed. Darkrooms were no longer necessary and all the techniques learned at school could be left behind. New skills had to be learned. We, photographers, were expected to stay informed about new possibilities and techniques, but it was a steep learning curve, not to mention the necessary financial investments to be made. Staying behind in this commercial rat race would mean irrevocably a restriction in potential market.
Graphic Design
For years graphic design meant the design of artwork. Because of the computer and the new media the profession had grown enormously. As graphic designers were concerned with multimedia and the web, they had to deal with more aspects than before: not only with text and images but also with film, video, sound and not to be forgotten the social aspects of 'interactivity'.
Because of the changes in content of graphic design the demand for photography has changed. Established photographers cannot fulfil this demand. The market for photography has changed!
The demands have changed that much that the work of a graduate, be it unsharp or false coloured, will sometimes be preferred over the work of a professional who is exercising his profession for 25 years. It even seems that the more rules of lighting, colour fidelity, sharpness or permanency can be thrown overboard the better it is appreciated. Blurred unsharpness, false colours, the more the better!
The LOMO is a small Russian camera, which has become very popular just because of its shaky quality; even so popular that a LOMO-culture (LOMO LINK) with a real fan club has emerged.
Trends are an interpretation of 'certain movements at the source'. We think trends, we design trends and we are inspired by trends. We borrow a little of everything and in this way try to develop our own style a little further.
Many new trends make use of graphic elements and techniques: something added to the image. A photograph with a text in it is not a graphic design though. Photographers borrow from designers and designers from photographers. We sit on each other's chair and like to interfere in each other's matters, matters we had no former knowledge of. Sometimes we even think to know better. This leads to strongly varying results and irritation concerning the interference of the other party.
We have a lot of know-how, but too little know-why. We know more about the world seen from space than about our neighbours. We are bombarded with information we don't need. That surplus of information influences our way of seeing. A fatigue emerges which is difficult to change into real interest.
It is not just in the profession of photographers and graphic designers that the world has changed so much during the last decade. Art has become virtual, museums have become interactive. (LINK) Moreover the changes in cultural structure demand a more careful communication in advertising and design (INIVA LINK). Contemplating on the complex cultural values has become more important now that different views meet more easily. This forms a challenge not only for investigating ways of communication but also for designers, photographers and artists (Universes LINK).
We, photographers and graphic designers, would like to communicate more with our images than merely recording the event: we desperately want to be different. Though this is not new since Marshall McLuhan (McLuhan LINK), the medium has become the message. But to throw away all our hard learned values for this, is something hard to accept. We will have to occupy ourselves more with the message, what we want to convey, than with the image itself, that is making nice pictures. It will be a challenge to build on this new tradition, making use of all the possibilities. Maybe we can learn to see again? ('Ne pas plier' LINK)
Although the problematic period for photographers is caused by a complex of factors the situation nowadays reminds me of the little boy who has been given all the possible toys he ever wanted and was thrown in a state of paralyses.
Photographers themselves will have to establish a new definition of their profession. What are the new qualities and skills a photographer will need for the future? Facing and approaching are the right solutions for (fearful) innovations. What established structures will have to disappear? What will takes its place, what will emerge after photography? Could it be, that a whole new profession will develop, combining all these specifications?
Friday, 20 November 2020
a critical speech by Urs Schwerzmann, art-director, held at a professional symposium in
1992
in Frankfurt, Germany.
"Images start in your head; image-makers have to define new image contents."
Several announcements on the radio, television and in the papers during the last 3 weeks. A notice about Mannheim clinic in the evening program of local television. They introduced a new x-ray camera installed with funding from the EEC. Instead of the old method, patients are now scanned digitally, so they are less exposed to radiation. The images are immediately available, only the ones that are used are being filed. Benefit for the clinic: faster, better and more economic.
Newspaper and Science
Production (in baroque-style) with Sony has led to a shorter life of the production. Usually Sony needs 6 months for developing the products, production takes 3 months and it is sold for only a few months.
ARD entertainment evening program.
In "Showvenster" schlager composer Michael Cretou told how he makes his world-wide hits in his studio on Ibiza. In his home studio he mixes all ingredients from his archive. He makes new compositions, leaves something out, adds some string-music or voices and a new hit is born. Without any help of life musicians. Copies from the archives and (mixing-tables) replace musicians and the recording studio.
New values
After the spectacular fall of the DDR and of the entire communistic regime and the have and have not in today's society, search for a new ideology becomes a matter of survival. Although we are always short of time now, time will be largely at hand in the future. We will not only work to earn money but also to fill time. Work, as we know it today, will become something precious. Because of rationalisations in electronics, labour, as we know it today, will gradually be taken over by machines. Work instead of 'must do something' will become 'can do something'.
Where do the images come from?
Are these events without meaning for photographers? Or are they perhaps indications to an era of changing communications? Like e.g. the production of images.
What will happen or has happened already? Up till now a image was produced 'live', the future will be all about filing images. The prospects are already known:
1. the archives are more than full, everything has already been photographed
2. technology, equipment and operators are available
3. environment and economics will force us to do so.
To photograph images and sets 'life' will no longer be economic because of these facts:
1. shorter life cycle of the products.
2. the expenses are higher than the earnings
3. technology is available to do it another way.
New products are designed on computers, new worlds can easily be simulated and experienced on a monitor.
Example: kitchens will no longer be photographed but simulated 3-dimensionally on the computer. The client enters his new kitchen, tests work situations, tests his work environment, choose colours worktable surface and everything else. After he has chosen for his new kitchen, which he has just experienced, almost for real, the computer orders everything including (building)plans. And that is that!
Cyberspace on the point of sale, today possible, common tomorrow. This means that constructors, consumers and the production are developing a new product all at the same time! Decisions like surroundings, images and motives are simulated in the computer. Advertising as we know it today, will no longer be necessary in the future.
Press photography for example, a report on the Europa cup finals is shot with electronic camera's. Individual camera's are permanently pointed at each of the 22 players. The digital images are being filtered by a computer program that directs, and at the same time sent to the media. There the images are being selected, manufactured in the "real time".
Who is paying?
Imagine the following: A postorder firm has its summer catalogue photographed in Miami. At the same time television commercials and adverts are produced for all sorts of media. A production of more than a million starts. Absolute madness and a very high risk.
The following scenario could present itself in the future; products could be designed in a artificial way (on a screen). All images used for adverbs are also filed in a low resolution. Assuming that a catalogue would be made in the normal way which means environmental and too expensive paper then the products will only be manufactured the moment the customer orders them.
'Just in time' is an understanding in electronics, when used for development, logistics and preparation, slowly but certainly becomes reality. 'Just in time' or 'time compressing', or whatever you call it, the purpose is the same: development, production, commerce, consuming, to lower the costs and increase the profit. Where do photographers stand in this game?
Pressure increases, The client is under pressure, so the photographer is under pressure. But why?
Production sites are far too expensive. Production cycle gets shorter. Development get faster. Pressure changes the relations. Also the relation towards the client, will change communications.
First just as an instrument of the internal and business communications, but that gives the client all means to restructure and organise their way of communication.
For those who are dependent on the production it is good to know that besides the making, also the marketing and advertising will change. The real advantages for the producers are: a better environment, quality of life and labour market. Enterprises will have a better understanding of national income than a lot of us do nowadays. Otherwise said; the future is more complex than we think. Money will keep its value but that is only one thing. First the EEC acts as a stage, shortly after that comes Eastern Europe, Africa, South America and later on the whole world. Pressure on the client will be passed on to the suppliers whether they are creative or not.
Position/Stand
This will be relevant in two ways: on one side the physically feasible, the geographical homeland, on the other side the psychologically opponent, the spiritual homeland.
First the geographical stand: this will be a debacle. The EEC, and the opening of the borders (1993) haven't made things easier. The professional freelance photographer is degraded to a photoshop from around the corner. There is no need of being present any longer, nobody will pay for your travel-expenses although distances will be greater. Nobody will expect you to be present at a briefing, but one should be attainable at all times. These are just two of the many changes that can be solved immediately with the available technique. But the will to invest stops with a lot of people with buying a new fax machine.
The psychologically apparent: Illusionary world, make belief, lies
Every image made on commission for a client, only shows an illusionary world, but exists for real in the imagination of the creator and the client. Dreams are being created. Even at this very moment. Non-existing spaces, feelings etc. nowadays are put together in an image, using sophisticated casting, fascinating lighting and perfect styling are being put together in an image or a photo..
This is completely over.This is one of the reasons why I believe that an illusionary world can be created without help, much cheaper, faster, more efficient, colourful and more perfect. The only difference between today and tomorrow will be that we don't need a real existing world any longer, but create images made up nowadays with lots of time and money.
Everything needs to be possible. Images are not only made by photographers, together they are the result of : CD's, art-directors, copywriters, public-relations, marketing, product developments etc.
The guest for photographers as such and his knowledge is no longer in demand.
There is no more reason to commission a photograph in that way. His creativity his other disciplines have been necessary up till now. His experience in location styling and lighting is electronically established for everybody and everywhere available. In the future we have images of all archives per modem at hand. All information of all available images, including light, space, models, accessories, movements, expression etc. Helmut Newton) are recorded in a special program. When creators decide to use the photo style of Newton for a photo of a product X, they will make use of the program "Newton, Helmut". And the models, lighting and location are put together on the screen in Newton style with the product that is to be promoted. That's the way Claudia Schiffer, together with Doris Day becomes the ideal model for product XY. All this without copyright in spite of living inheritors, or whether they died in 1832.
Enemies, friends pen pals
The relation between art-directors and photographers (now still friendly because they need and respect each other) becomes a rivalry of competition because of the changes in producing images. The art-director is going to create his own images. So do all the others. Unbelievable? Simply ask your (still) friends, the art-directors. Ask the art-director of Macdonald "How many pictures had you made in 1991"?
"Two, each time a dish, cut out of the background".
Or how do you explain the attitude of former friends, the laboratories, dependent for years on you and your goodwill ? They invest millions in desktop publishing. Investments they can't regain from their traditional clients, the photographers. So they try to find new clients, etc. advertising agencies. The laboratories invite them to make their images directly on the computer. An operator earns approx. 250 DM an hour. (or 2.000 DM a day). Of course, printers and service-bureaux offer the same services. And the more there are, the cheaper they will be. In the example of the "new" laboratories ,the new electronic image world becomes the most clear: for art directors a possibility to compose images in a fast and economic way and for photographers a possibility to retouch photographs fast and easy.
The curse of the techniques
The computer (workstation) is just a box, stupid and without any talent. The computer is not a threat for photography, it is just a tool which can be used to optimise images quicker and cheaper. It is not for more creativity, but for a more economic use in a technically orientated world. The real change is when no photographic skills are asked from the operator and his client. At least no craftsmanship or professional qualification.
Is the photographer a victim of fast development or did he just not pay attention or has forgotten that except earning money. also other values count? Shouldn't he have changed over earlier to techniques? Or has he been completely forgotten by his partners: camera factories, big film companies and laboratories? No! The end of the photographic profession has been present from the beginning. The image of his world is historically determinant. He admires art photography and he believes that he himself is a part of an art movement and furthermore for 90 percent he is just an operator. An operator of a machine which, like all machines has been made abundant because of the introduction of electronics. He hasn't fully understood that making images is not a cultural relevant process in itself but a mechanical process. Machines have been programmed and photographers have even forgotten to write the programs. They forgot to interfere with progress.
Take for instance the professional organisations they only occupy themselves with questions about copyrights. That is why they were founded (in a time that problems were already to be foreseen). Problems that became even worse because of the electronic image storage and manipulation. They do not does not engage with photography its content and future, but just with photographers and their status. A phenomenon they share with all well known unions with status. They will try to protect photographs and copyright, what's the use of that. Every image archive offers more and better images, every scanner can copy all these images and every program that does not cost more than 2000 DM can make a new image. The downfall of image archives is near, they all invest hecticly in electronic image transfer and archiving. Are you really just starting to protect your status as a designer, while every other creative person can take over your profession? Try to make better images with a computer, while every computer can make a better image faster and cheaper? Do you think you are the only one who can deliver quality? Forgetting that quality is a changing factor. It could be that no one is asking for quality any more. You can only engage in a discussion about quality when you feel that quality and status are the only goals of the future.
The photographers will appeal to their historically gained right of existence and hardly try to rewrite the philosophy of photography and define a new content, or are they?
What remains is hope, posterity, youth
I don't believe that. Because what I am hoping for, and with that I mean posterity, and experience is historical hocus-pocus. On the one side the art-schools, led by professors and governed from the past. Amazed one is rubbing his eyes, seeing which novelties are demonstrated by youngsters. Style and way of expression, it is immediately clear where it originates. The historical phrases, fashionable trends, the result of the German art-schools, whether a school or a studio. Not a trace of laboratories or research-institutes. On the other hand the skilful youth, fascinated by computers. If the copier was the unifying factor in the portfolios of all the German photographers, now the computer is the guillotine of creativity of this same skilful youth. Instead of being creative themselves, they leave this to the computer. Furthermore they should have foreseen this disastrous development in related professions as designers and architects. In stead of improved technique (new machines make everything far more easy) and a new philosophy ( new enterprises need new goals) we get a pitiful image stuttering; not fit to be seen, not to be printed; lots of noise and no real gain. That or something similar, said our parents about us. So, at least hope remains that they, who will make the images of tomorrow, will unmask my considerations as hair-splitting or the know-it -all of an art-director. Stemming from the inability not being able to photograph like them.
New goals
Who will make photographs in the future, like no one else can? Photography will relocate to muse, it becomes art. With this you should take into consideration that art will be more related to spare-time than with the way we look at art now. Defined in two direction:
1. the historical photography, made by you with motives and by machines as we know them.
2. experimental photography, made by new machines and with new contents
3. my personal expectations: new photography made from a mixture of this all, without regards of machines and subjects leading to a new definition of image making. The creative image-maker of the future. Not just photographers but certainly conceptual thinking 'image-makers. Maybe a few photographers will be included.
And finally
How will it proceed? What needs to be done? This calls for a quote by Ray d 'Emoulin, the personification of Mr. Kodak from Rochester, about Kodak's new project, the Center for Creative Imaging in Maine:" I have to ease the way to our industrial goal, because, when the time arrives for something new, the new is already there. I have to foresee the future. The last thing which we can use now is to say: " I wish we had adapted to electronics at the right moment.
urs@schwerzmann.de
Saturday, 14 November 2020
(following text is from 1999)
xSITE
is an ever-evolving platform of visual communication. At xSITE the individual is universal. Inspired by the cross-cultural make-up of its members, xSITE teams up creative problem-solvers from a variety of disciplines to cater to your particular needs.
At a time when technology is rendering the world closer, xSITE serves as a model of international collaboration where ideas are exchanged to produce attainable visions.
Recognizing the strength in an integrated model, our goal is to combine all services associated with the field of design, advertising, marketing and communications. Through a worldwide network, xSITE is dedicated to a collaborative, collective creative process, finding new standards, how we want to visualize our high-tech communication environment.
The places where we meet and communicate are basically in our studio in New York City and our studio in Amsterdam and in cyberspace. The innovations in the field of communication, the internet, has shortened the distance between us and files are send back and forth to complete or intensify the projects.
The basic idea is that each member brings in his or her individual approach, qualities and style and want to share this with others to enhance ideas.
The aims are to improve and expand the idea of a greater understanding between people everywhere, and to contribute towards a better solution of social, cultural, economical and environmental problems, as the basic force behind the organization. xSITE is an interdisciplinary, cross-cultural design organization. The idea of a loose working environment of creative forces around the globe became interesting as people moved ideally closer together, and communication with each other became an easy access of today's life. Advances in computer technology created the idea to develop an international creativity resource with professionals around the world, targeting a global clientele. xSITE is connecting a network of professionals around the world, with respect to each other and curiosity for the unexpected. Very individual operating, although in appropriate times united to a specialized team to solve an actual problem. The individuals are in sites on different locations and join to work formations to achieve a fresh, innovative and socially responsible solution. Our task is to provide the right answer to visual communication problems of every kind in every sector of the society.
Ingeborg Bloem
Born in The Netherlands, at 18 she found herself too young to start a study of 5 years and moved around to broaden her outlook. For the next two years she worked and studied English and French in London, Paris, and Greece.
From1984-1989 she studied Graphic Design at De Hogeschool voor de Kunsten, Arnhem, The Netherlands.
After her studies she moved to Amsterdam and worked for almost two years at UNA, were she worked for corporate clients, publishers and cultural events.
Not ready to settle down she moved to New York where she worked at Doublespace, one of the most hip studios at that time. There she met her long-time business partner: Klaus. The two had a magical click from the beginning and rapidly plans came up to start a business together on a global base.
When Ingeborg Bloem decided to go back to Amsterdam (boyfriend...) she started to work at Visser Bay Anders Toscani where she stayed 3 years creating worldwide recognized work like Breda Fotografica.
In the meantime internet developed, making it easy to work across the ocean with Klaus on freelance assignments. The plans they had made earlier, started to take off and Ingeborg decided to leave her job to work as an independent designer.
The two started to work together at different projects and ideas were sent back and forth. International clients like Swatch and Oilily joined them together in New York, Amsterdam and Milan.
Ingeborg Bloem
won several prestigious awards like the Dutch Art Directors Club, The British Art Directors Club and The Type Directors Club New York. Many international design exhibitions have been of showcase of her work.
www.rijksmuseum.nl
Klaus Kempenaars
Hailing from The Netherlands, Klaus Kempenaars has a colorful experience from different countries.
After his studies at the Kunstgewerbeschule Graz, Austria, he started working at Atelier Neubacher, at the time one of the most creative studios in the country. Around a lively group of artistic people he published a monthly cultural magazine, organized cultural event and perfected the skill of schmoozing and slumming. Ready for the world he moved to London in 1985, where he took a position as junior designer at the design company Minale Tattersfield.
Searching for further challenges he decided to move back to his country of origin, where he started in 1986 as senior designer at Tel Design in The Hague. During this period he flourished and worked mainly on long-term projects in corporate identity for government institutions and international corporations.
Still restless, he moved in summer 1989 to New York to experience the American Way. In New York he was able to start at Doublespace, a graphic design studio with a funky touch. Here he developed a different side of his talent, away from corporate identity towards fashion, cultural and entertainment projects. After six years of committed work, he is now one of the founders of xSITE, an on-line international design collaborative.
From 1997 till 1998 he was asked to head the Swatch lab in Milan as design director for the Fall/Winter Collection 1998/99. Successfully he prepared Swatch for the next millennium with experimental form and materials.
Returning to New York in February 1998 he continued to expand the idea of xSITE.
In the years he won several prestigious awards like the Art Directors Club, The Type Directors Club, The 100 Club - The American Center of Design or the I.D. Magazine Gold Medal to name a few. Work of Klaus Kempenaars has been shown in design exhibitions around the world.
Stefan Hengst
, graduated in 1991 with an Honors Degree from the College of Fine Arts & Design St. Joost in the Netherlands. Upon graduation, he entered a full time position at design studio UNA in Amsterdam. Here he was involved in prize-winning projects. Not completely satisfied with the way of working, he started his own studio in 1993. He soon had a wide range of clients from various publishing houses, The Dutch National Child Care and different Dutch galleries. Projects ranged from identities, books and catalogues, to annual reports and journals.
Although his business was thriving, he had the strong desire to expand his borders. He decided to move to New York in 1996, where he started to work for two years as a senior designer/art director for World Studio.
Within time he was ready for his own business. He started to join xSITE as a collaborator in 1998. Now he works closely together with Ingeborg Bloem and Klaus Kempenaars on different projects in Europe and the United States.
Stefan Hengst won several awards (such as The Dutch Art Directors Club) and his work has been displayed in The Museum of Modern Arts (Stedelijk Museum) in Amsterdam.
Bispublishers:
www.bispublishers.com/brands/ingeborg-bloem-klaus-kempenaars/
(link: 14.11.2020)
Bispublishers: 'Branded Protest'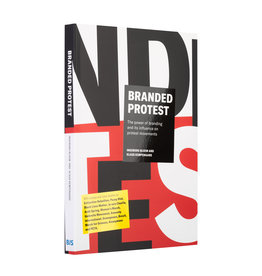 last | next Photography, present in our lives, culture and art for over 150 years, has gradually developed into an independent artistic...

last | next this text is from 1996 Trends in Photography & Graphic Design in the Nineties Martin Evening -Digital Futures...